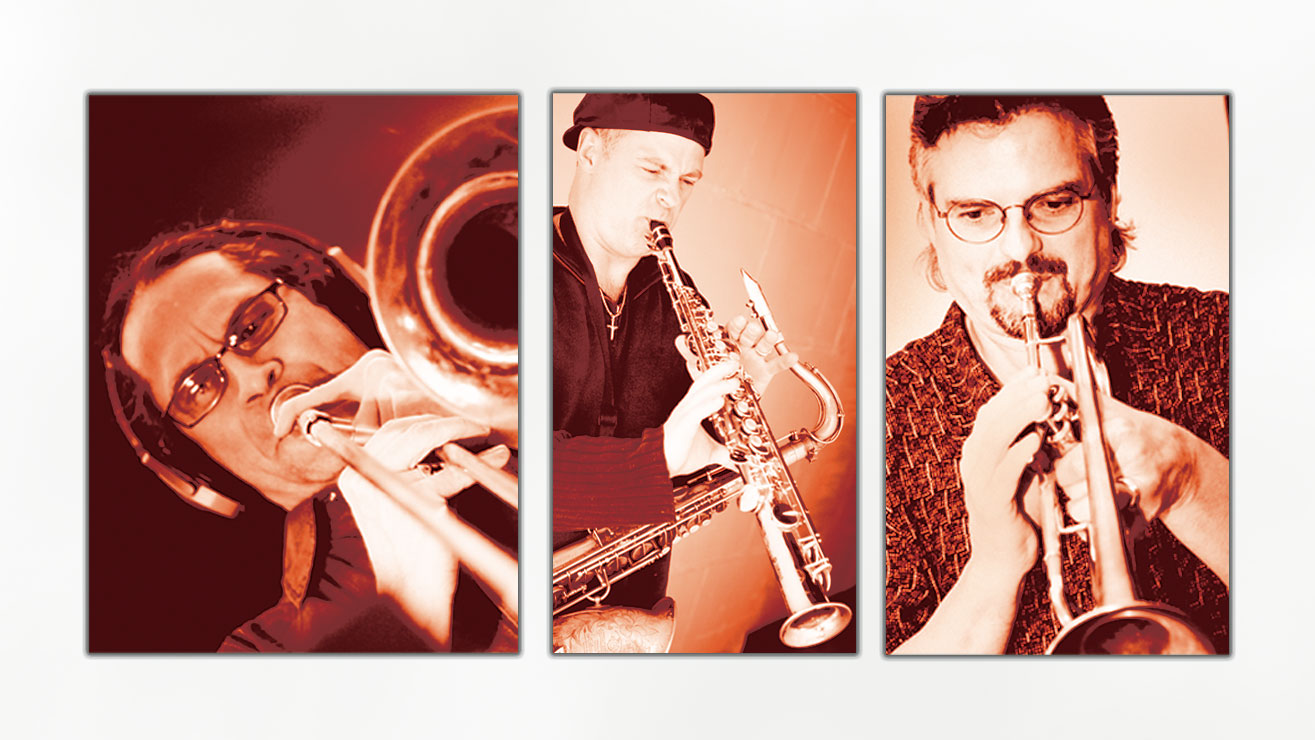 The Hornheads, an extraordinarily talented group of horn players, has been gathering international acclaim from artists and critics alike, since 1991.
Currently the Hornheads can be heard recording and performing with Cory Wong
On tour and in the studio with Prince and the New Power Generation from 1991-2001, the Hornheads performed for over 2 million concert goers in twenty countries. Q Magazine, London, described them as "a peerless horn section…playing in bare brilliant syncopation, punching with a staccato precision beyond the grasp of science or Synclavier. Prince splashes their insouciant versatility all over the set list." The Hornheads continued to record with Prince from 2011 until his passing in 2016.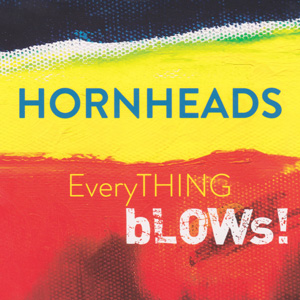 EveryTHING bLOWs!
– 2019 release
"It's about time. What the hell took so long?"
SOME PEOPLE, PROBABLY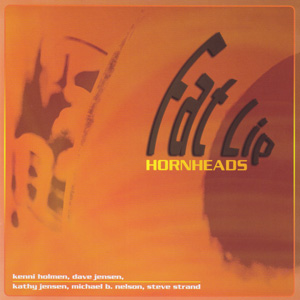 Fat Lip
– 2004 release
"These guys are tighter than a gnat's ass."
DAVID SANBORN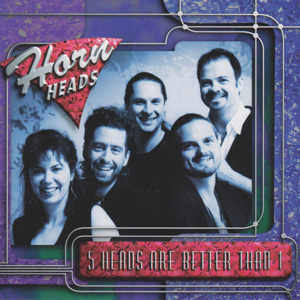 5 Heads Are Better Than 1
– 1997 release
"…superb writing and playing…so impressive…man, it's a gas."
BOBBY SHEW.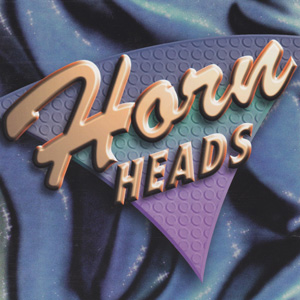 Hornheads
– 1994 debut release
"The Hornheads are terrific."
LOUIE BELLSON
*NOTE – CD Baby has closed their online store. These CDs may be availble through Amazon. We are currently working to make them available for streaming and downlod. Stay tuned! Solo releases by this super funky jazz a cappella horn section, with tight, fiery ensemble work and jaw-dropping solos, covering composers such as Ellington, Miles and Monk, Leonard Bernstein and Stevie Wonder, along with a collection of inspired, innovative originals.
Featured on hundreds of CD projects, the Hornheads have performed and/or recorded with national and international artists such as Prince, Michael Jackson, Stevie Wonder, Vulfpeck, Chaka Kahn, Cory Wong, Judith Hill, Andy Allo, Mavis Staples, Phil Upchurch, Ricky Peterson, Stefan Redtenbacher, Jimmy Jam, Mandy Moore, The Jonas Brothers, Pedro Abrunhosa, Yumi Matsutoya, Babyface, Illya Kuryaki and the Valderramas, France Gal, Tevin Campbell, Rosie Gaines, Larry Graham, Carmen Electra, Gegé Telesforo, and Ben Jor.
Individually, as top call session and show players, the Hornheads have performed and/or recorded with artists such as Janet Jackson, Rod Stewart, James Brown, Aretha Franklin, Louie Bellson, Ray Charles, Clark Terry, Sammy Davis Jr., Dizzy Gillespie, Tony Bennett, Doc Severinsen, Burt Bacharach, Natalie Cole, Donny Osmond, Johnny Mathis, Michael Bolton, Trisha Yearwood, Lenny Kravitz, The Time, and many others.
As a solo ensemble performing at jazz festivals, arts series, universities, and high schools, this a cappella group brings their distinctive flair to jazz and funk music, combining virtuosic improvisation with sizzling ensemble work to create a truly unique music experience. They delight audiences with their artistry, versatility, musicality, and precision, covering American masters from Duke Ellington, Miles Davis, and Thelonious Monk, to Leonard Bernstein, Rodgers and Hammerstein, and Stevie Wonder, while completing their repertoire with dynamic Hornheads' originals.
4/21/2016 With great sadness we say goodbye to PRINCE, the musical genius that was the impetus for the Hornheads creation. Our 25 year association with Prince started in 1991, traveling the world with him and the NPG on the Diamonds and Pearls tour. He was an uncompromising band leader and a flawless performer. Every show was a thrill beyond description that left you drained, yet exhilarated. We also had the privilege to record on dozens of his CDs and related artist projects, beginning with the 1992 "Symbol" album through his last release in 2016, as well as many, many tracks that are still resting in the vault. Sharing the studio with him was a revelation. His passion for music and the creative process was unparalleled and drove everyone around him to go beyond their own perceived limitation. He was a force of nature and will be missed by us along with the millions he touched from around the world. R.I.P. PRINCE
INQUIRE
about working with the Hornheads on your recording project.
REQUEST
information about booking the Hornheads for your next concert or festival.
CONTACT
Hornheads' acclaimed trombonist-arranger Michael B. Nelson about writing world class funk, pop, jazz, or latin horn arrangements for your project.
Prince

Love Symbol

Paisley Park/WB

Prince

Morning Papers (single)

Paisley Park/WB

Carmen Electra

Get On Up (single)

Paisley Park/WB

Prince

My Name Is Prince (single)

Paisley Park/WB

Carmen Electra

Carmen Electra

Paisley Park/WB

Prince

Greatest Hits

Paisley Park/WB

Mavis Staples

The Voice

Paisley Park/WB

NPG

Gold Nigga

NPG records

NPG

2gether (single)

NPG records

Tevin Campbell

I'm Ready

Qwest/WB

Hornheads

Hornheads

Bone 2 B Wild Records

Prince

Come

Paisley Park/WB

Prince

LetitGo (single)

Paisley Park/WB

Various Artists

1-800 New Funk

NPG records

Various Artists

Pret-A-Porter Soundtrack

Columbia

Ricky Peterson

A Tear Can Tell

Polystar

Prince

The Gold
Experience

Paisley Park/WB

Ben Jor

World Dance

WEA

NPG

Exodus

NPG Records

Various Artists

Artists For Camp Heartland

Triad

Mayte

Child Of The Sun

NPG Records

Phil Upchurch

Love Is Strange

Go Jazz

Rosie Gaines

Closer Than Close

Motown

The Steeles

This Must Be Christmas

Lakefront

Prince

Chaos And Disorder

Paisley Park/WB

Prince

Emancipation

NPG Records

France Gall

France

WEA

GeGe Telesforo

Gege And The Mother Tongue

Go Jazz

Various Artists

Girl6 Soundtrack

WB

Pedro Abrunhosa

Tempo

Polydor

Hornheads

5 Heads are Better Than 1

Bone 2 B Wild Records

Pedro Abrunhosa

Nao Da (single)

Polydor

Setimo Ceu

Setimo Ceu

Polydor

Pedro Abrunhosa

Tempo Remix

Polydor

Prince

Crystal Ball

NPG records

Chaka Khan

Come 2 My House

NPG Records

Graham Central Station

GCS2000

NPG Records

NPG

New Power Soul

NPG Records

Setimo Ceu

Setimo Ceu (single)

Polydor

Hornheads

Lifescapes Swing

Compass

Various Artist

1998 Billboard Song Contest Winners

Billboard

Prince

Rave Un2 The Joy Fantastic

Arista/NPG Records

Illya Kuryaki And
The Valderramas

Leche

Universal

Ricky Peterson

Souvenir

Windham Hill Jazz

Prince

The Vault - Old Friends For Sale

WB

Melanie Rosales

Can't Change It

Big Buddy Records

Hornheads Big Band

Big Band Christmas

Compass

Hornheads

Lifescapes Christmas Swing

Compass

Blenders

Loveland

Cowtown Records

Scott Krippayne

All Of Me

Spring Hill Records

Illya Kuryaki And
The Valderramas

Kuryakistan

Universal

Prince

Rainbow Children

NPG Records

Dante

Elevavdo

Universal

Various Artists

Friday Night Jazz at the G

Gabberts

Mandy Moore

Coverage

Epic

Patrick Allen

...'bout time!

Obstinate Music

Yumi Matsutoya

Faces

Toshiba/EMI

Pedro Abrunhosa

Palco

Polydor

Hornheads

Fat Lip

Bone 2 B Wild Records

Mandy Moore

The Best of

Epic

Hornheads

2004 Top Sellers

CD Baby

Hornheads

Smokin' Cuban Jazz

Compass

Hornheads Big Band

I Love Las Vegas

Compass

Pedro Abrunhosa

LUZ

Polydor

Hornheads

Jingle Bell Jazz

Compass

'tis The Season

Deck The Halls

Compass

Jonas Brothers

Lines, Vines and Trying Times

Hollywood Records

Ricky Peterson

Best Of Vol. 1 & 2

Celebration Records

Honor Society

Fashionably Late

Hollywood Records

Steven Page

Page One

New Rounder

Fabiana Passoni

Naturalmente Brasil

Wilbur Music

Andy Allo

Super Conductor

NPG Records

Illya Kuryaki

Chances

Sony Music

Prince

Rock & Roll Love Affair (single)

NPG Records

Benoit Delbecq

Crescendo in Duke

NATO

Redtenbacher's Funkestra

The Cooker

Woodenhat Records

Prince

Extraloveable Reloaded (single)

NPG Records

Prince/Ledisi

Ain't Gonna Miss U (single)

NPG Records

Prince

Groovy Potential (single)

NPG Records

Prince

FallInLove2Nite (single)

NPG Records

Judith Hill

Back In Time

NPG Records

Prince

HITnRUN Phase I

NPG Records

Prince

HITnRUN Phase II

NPG Records

Wayne Bergeron

Full Circle

Apple Jazz

Cory Wong

& the Greeen Screen Band

Cory Wong

Danny Kusz

Pink!

Innervision

Cory Wong

The Optimist

Cory Wong

Redtenbacher's Funkestra

Feed the Chicken

Woodenhat Records

 

Nathy Peluso

Copa Glase

Sony

Cory Wong

Live in Minneapolis

Cory Wong

Motivational Music
for the Syncopated Soul

Ada Morghe

Pictures

OKeh

Cory Wong

Elevator Music for
an elevated Mood

Nathy Peluso

Calambre

Sony

Hornheads

Everything bLOWs!

Bone 2 B Wild Records

Cory Wong

The Striped Album