KENNI HOLMEN is one of the most active recording and touring musicians from the Twin Cities area. Kenni has performed and recorded with many local, national and international artists over his twenty year career.
Kenni has performed with Michael Bolton, Celine Dion, Johnny Mathis, Tony Bennett, T.C. Monk, Dizzy Gillespie, Donny Osmond, The Rev. Billy Graham Crusade, The Glen Miller Orchestra, Doc Severinson, Garrison Keilor, The Minnesota Orchestra and the Saint Paul Chamber Orchestra just to name a few. Kenni has recorded with Janet Jackson, Rod Stewart, Prince, Gladys Knight, Chaka Khan, Ben Sidran, Baby Face, Mandy Moore, and many others.
In addition to recording album projects and jingles, Kenni also writes, co-produces and has performed with New Age artist Lorie Line since 1993. This includes a performance at The White House in the fall of 2000. Kenni was voted "Best Tenor Sax Player" by Twin Cities Reader magazine. Kenni is also featured with Prince's horn section called "The HornHeads" who have toured throughout the United States and Europe since 1992.
Kenni Holmen
SOPRANO / TENOR SAXOPHONE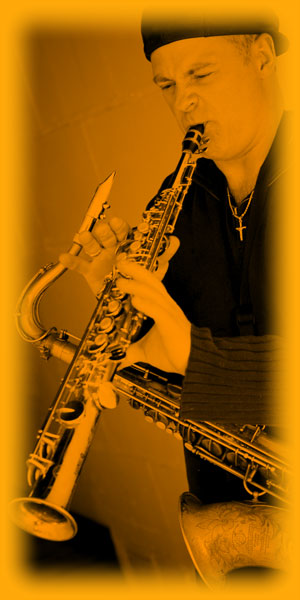 Selmer 38000 series balanced action tenor sax metal Berg Larsen 110/3 mouthpiece modified by John Phillips
Yamaha YSS62 soprano sax Selmer S80F mouthpiece modified by Frank Wells